Ship your machine to us for expert service!
We've found that more often than not it is worth repairing your espresso machine — it's rare for the total repair + shipping costs to even come close to the cost of replacing your machine with a comparable model. And chances are, you like the machine you've got, you just want it to work!
Do you have a Delonghi superautomatic machine? Check out our
Delonghi EasyShip
program; we'll send you custom packaging materials and a pre-paid label — it's awesome!
For all other makes and models, ship your machine to:
Espresso Repair Experts
403 S Brandon St
Seattle, WA 98108
Please include the following information:
Name
Mobile phone
Other phone
Shipping address
City, State, ZIP
A brief description of problems you are experiencing with the machine
Here are a few tips on how to package and ship your machine: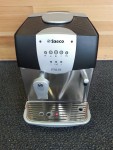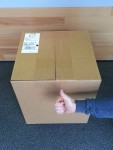 Empty out as much of the beans and water as possible and place the machine in a large plastic bag. Tape shut.
Select a box size that allows for 3 inches of packaging material on all sides.
We recommend using bubble wrap or packing peanuts — be sure to use enough material that it may even seem difficult to close the box.
Once sealed up, give the box a shake to be sure the machine can't shift around. You're all set.
In colder weather months if the machine will be exposed to below-freezing temps in transit, it's recommended to drain the lines and boiler of water. This can be done by setting the machine to steam and removing the water tank. If you are unsure, please contact us.